The VSBC recognised for excellence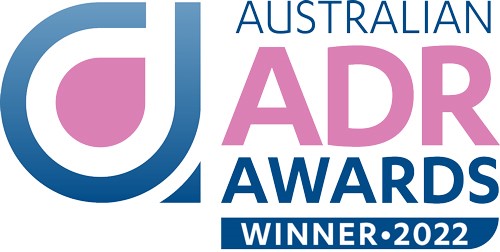 News just in – the Victorian Small Business Commission has been awarded the Ombudsmen and Commissions Alternative Dispute Resolution Group of the Year!
We've been recognised by the Australian Disputes Centre for our innovative and modernised hybrid model for resolving commercial disputes.
Our model sees us deliver most of our impartial mediations online, alongside in-person sessions where the need arises.
The outcomes?
We're providing a tailored, expert service that's firmly focused on understanding and meeting your needs
We're flexible, efficient and responsive in how we work
We're expanding our reach and increasing access to justice for people in small business – including throughout regional Victoria
We're helping more and more Victorians to sidestep the high fees, stress and extended delays that can come with litigation.
Learn more about the benefits of online mediation and access our tips to help you prepare for your session.
"We're absolutely thrilled to have the expertise, dedication and passion of our specialised team and mediators recognised through this award. We're committed to providing high quality alternative dispute resolution services that support our small business people to thrive, and enable parties to move forward when commercial conflict arises." – Commissioner Lynda McAlary-Smith