The VSBC awarded for excellence in dispute resolution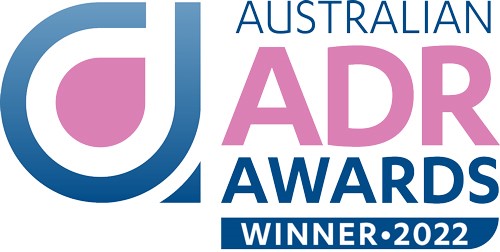 In recognition of excellence in resolving disputes, the Victorian Small Business Commission (VSBC) has been awarded the Ombudsmen and Commissions Alternative Dispute Resolution Group of the Year.
The VSBC has been recognised by the Australian Disputes Centre for their innovative and modernised hybrid model for resolving commercial disputes.
The model sees the VSBC deliver most of their impartial, low-cost mediations online, alongside in-person sessions where the need arises.
Commissioner Lynda McAlary-Smith said that after the VSBC moved to online mediations in 2020, the feedback from customers, their representatives and mediators was loud and clear.
"Online mediation has been shown to deliver an exceptionally high level of service that's more timely, inclusive and accessible for all Victorians.
"Parties to a dispute are often going through an incredibly challenging and stressful time where they struggle to see a way forward. By taking part in mediation online, they enter into the resolution process feeling more comfortable and supported," Commissioner McAlary-Smith said.
The VSBC is committed to providing an expert, tailored service that supports Victoria's small business people to thrive, and enables parties to move forward when commercial conflict arises.
For more information, visit the VSBC website.