Looking after your mental health and wellbeing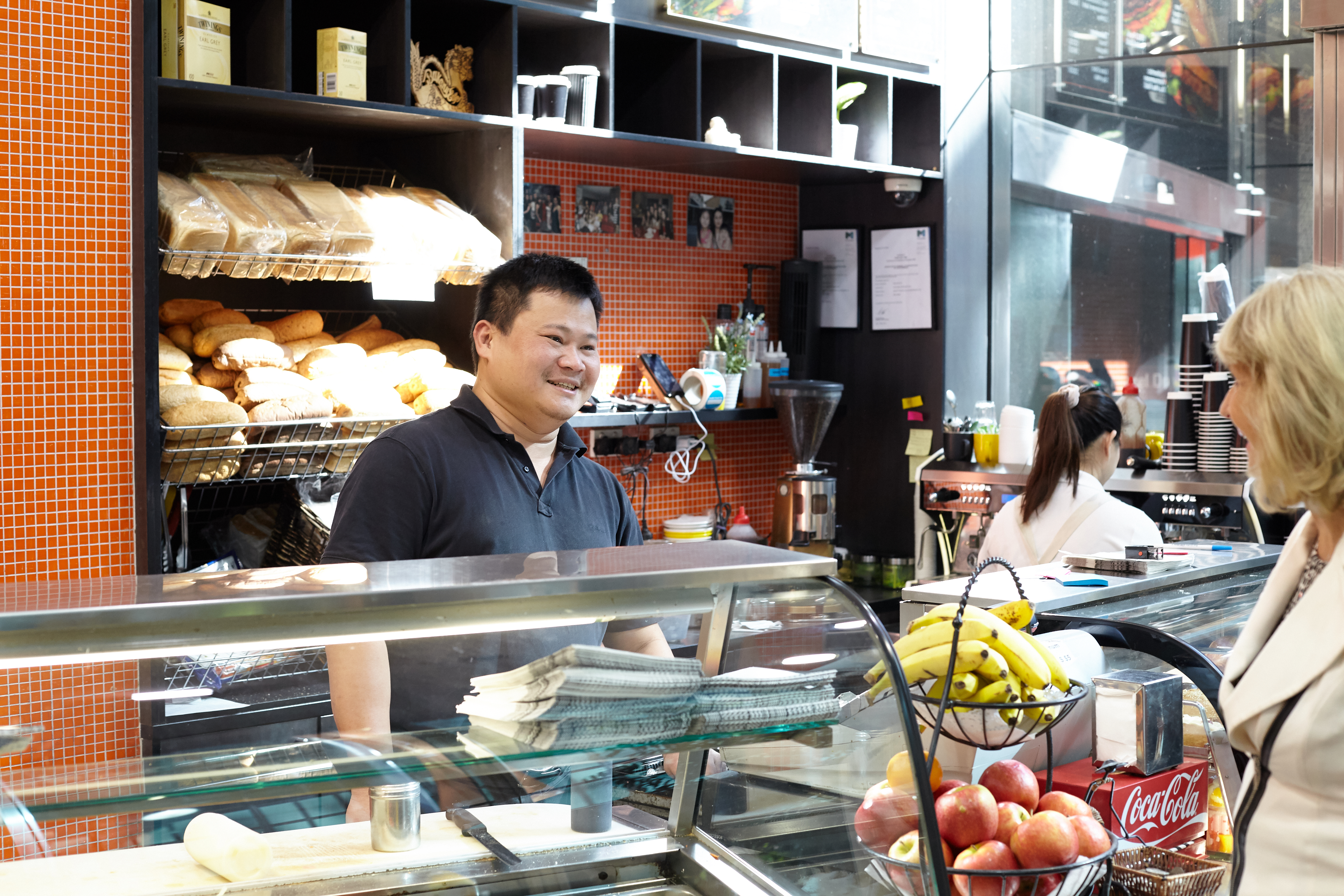 "Running a small business can be rewarding, but it can also be really challenging, which is why thinking about mental health is so important. We've asked Beyond Blue's Patrice O'Brien to write a blog for us on this very topic. Patrice looks at how you can identify when you're going through a tough time and proactive steps you can take to look after yourself and your staff." – Commissioner Judy O'Connell
Many of Australia's 2.26 million small businesses owners share something in common. Working long hours, cash flow issues, feeling isolated and struggling to balance work and home responsibilities are just some of the challenges small business owners face. And not surprisingly, these factors can affect a business owner's mental health and wellbeing.
With the start of a new year, it's a great time to take a fresh look at how you personally, your business and its employees, handle mental health.
While running a small business can be hugely rewarding, a 2018 University of Melbourne report commissioned by Beyond Blue found almost one third of small business owners report having high levels of psychological distress.
The good news is that with support and some well-thought-through strategies, people who experience mental health conditions can overcome or effectively manage symptoms. This will enable them to live full lives and help them run their businesses in a fulfilling and profitable way.
Mental health can be fluid
Mental health is not a fixed or static state. It exists on what experts call a continuum, where positive mental health is at one end and severe symptoms of mental health conditions are at the other end.
Think of it as a set of traffic lights. If you're in the green, you're feeling good and functioning well. You're physically and socially active and sleeping well. You're in good shape to meet the challenges that your business throws at you.
Stress and other factors can lead us into the orange, where we might be irritable, forgetful, anxious and indecisive. If we end up in the red, we may have angry outbursts, constant fatigue, experience extreme anxiety and panic attacks, and possibly experience suicidal thoughts.
Staying 'in the green' is important, and if we feel ourselves sliding towards the orange or red, we need to recognise those signs and take appropriate action.
Addressing poor mental health
Almost half of all Australians will be affected by a mental health condition at some point in our lives. Yet fewer than half of us will receive the support and treatment we need.
Here are some suggestions for the new year:
This guide has been developed to help small business owners identify how they are coping with stressors and provide tips on actions they can take. It shows the 'personal' and 'at-work' signs of good to poor mental health using the colours of the continuum.
A small business owner in the green is given tips on how to maintain good mental health. Those in the orange and red areas are provided practical actions they can take at work and on a personal level.
The guide includes links to helplines, personal and workplace wellbeing plan templates, legal and financial advice websites and things to consider if you need time away from work. It also gives small business owners the tools and confidence to self-regulate their mental health and provides reassurance that they are not alone and that support is available.
Start the year by preparing a Personal Wellbeing Plan that's been tailored for small business owners. It will provide a structure for you to consider how best to protect and nurture your mental health and identify specific actions while running your business.
If you employ people in your small business, this plan can help you develop an approach for the whole business. It can contribute to creating a more mentally healthy workplace and more mentally healthy and engaged employees.
This simple checklist aims to measure whether you may have been affected by depression and anxiety during the past four weeks. The results will give you some insights into how you are tracking with your mental health.
Access immediate support, if you need to
Mental health professionals are available at the Beyond Blue Support Service via phone 24/7 on 1300 22 4636 or via www.beyondblue.org.au/get-support for online chat (3pm – 12am AEST or email responses within 24 hours).
Keep an eye out for others
It's likely that you are in contact with other small business owners. Beyond Blue's Supporting small business owners to improve their mental health and wellbeing at work: A guide for work contacts, friends and family will help you identify potential mental health concerns in others, and you'll also find it useful in better understanding your own mental health.
– Patrice O'Brien, Beyond Blue's General Manager Workplace, Partnerships and Engagement
For more information and practical tips for looking after your mental health and wellbeing, visit the VSBC's page on creating a mentally healthy small business.