Greater Shepparton the 20th region to boost small business supports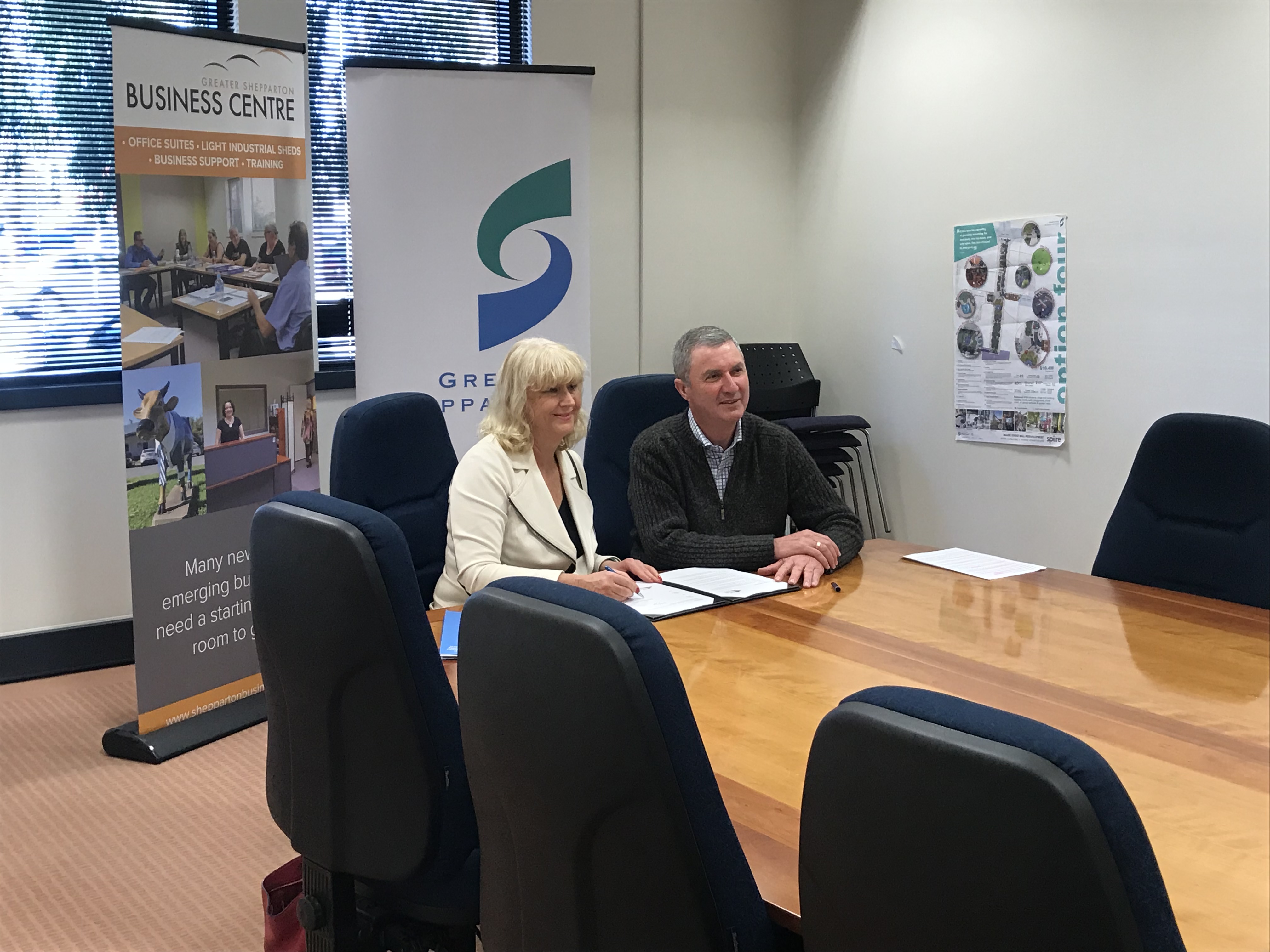 Above: Commissioner Judy O'Connell and Greater Shepparton City Council CEO Peter Harriott
Greater Shepparton City Council is the 20th council in Victoria to sign up to the Small Business Friendly Council initiative, which is about making it easier for people to start, run and grow their businesses.
Today, Victorian Small Business Commissioner Judy O'Connell visited the council to meet with Mayor Cr Kim O'Keeffe and CEO Peter Harriott for the signing of the initiative's Charter.
By signing, the council is committing to pay small businesses within 30 days, work with small businesses to manage disruptions caused by infrastructure works and help set up and support local business networks.
With more than 6,300 registered businesses in the area, Council Mayor Cr Kim O'Keeffe is pleased to be signing up.
"Becoming a small business friendly council is a way for us to provide even greater supports, including in helping to mitigate the impacts experienced by small businesses during local building and development projects that seek to strengthen our local economy," Cr O'Keeffe said.
This builds on current council programs including the Greater Shepparton Business Centre, which helps new and emerging local businesses to get started and grow.
Minister for Small Business the Hon Adem Somyurek MP said the Victorian Government is committed to creating a fairer business environment.
"Our Small Business Friendly Charter helps councils support local small businesses and boost economic growth," Minister Somyurek said.
Commissioner Judy O'Connell congratulates the council on being the 20th to say yes to boosting local business supports.
"We're really pleased to see Greater Shepparton City Council's want to foster an environment for local businesses that's inclusive, competitive and fair, and we encourage other councils to follow their lead," Commissioner O'Connell said.
For media enquiries, contact Christine Harris on 0436 698 132 or at christine.harris@vsbc.vic.gov.au.