City of Casey pledges to become small business friendly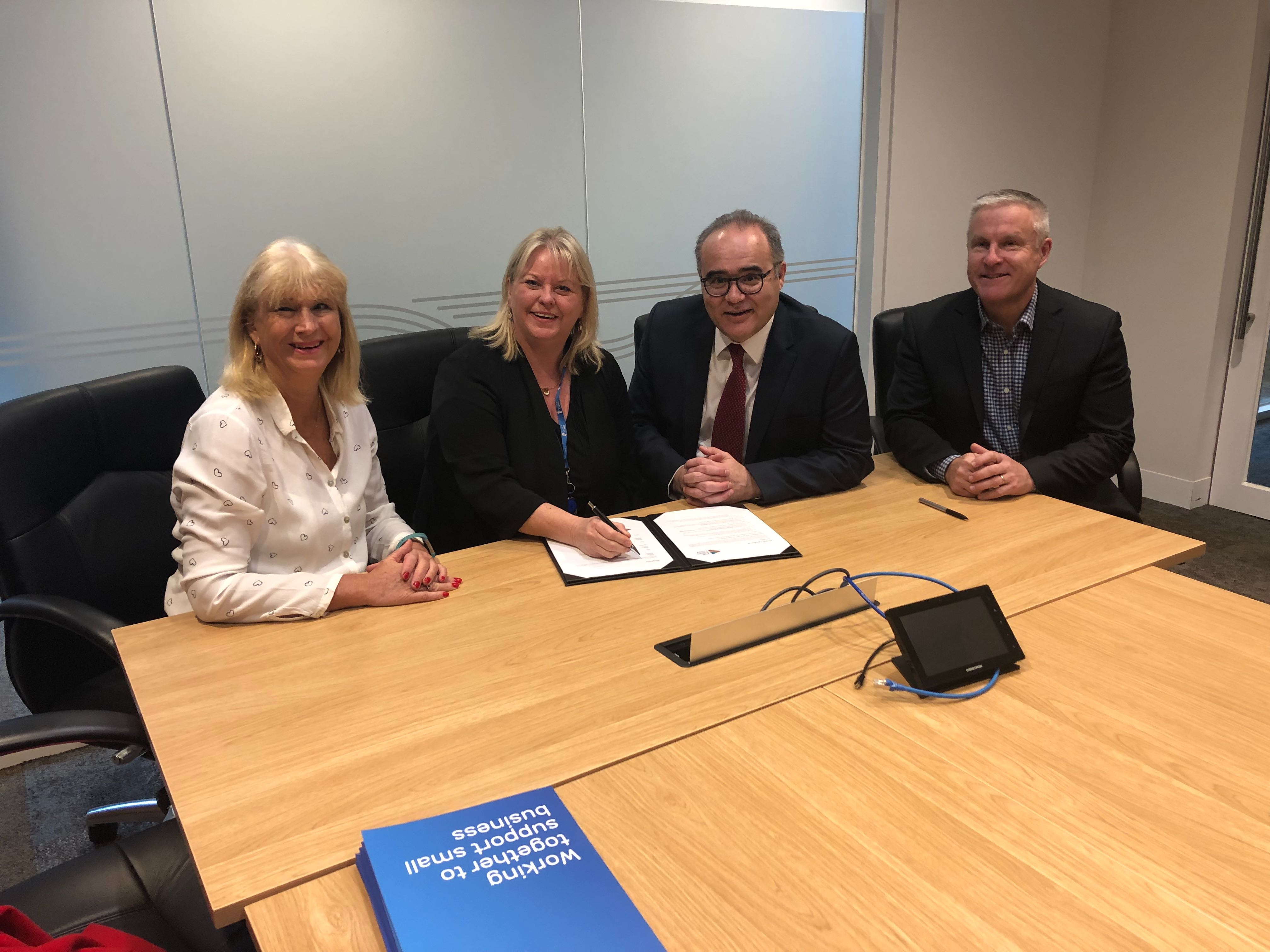 Pictured L – R: Commissioner Judy O'Connell, City of Casey Mayor Amanda Stapledon, Minister for Small Business Adem Somyurek, City of Casey CEO Glenn Patterson
City of Casey has pledged to provide local small businesses with better support by signing up to our Small Business Friendly Council (SBFC) initiative.
We're working with local councils to deliver the initiative, which aims to make it easier for small business owners to start and run their businesses.
Today, Commissioner Judy O'Connell and Minister for Small Business Adem Somyurek visited City of Casey and met with CEO Glenn Patterson and Mayor Amanda Stapledon for the signing of the SBFC Charter.
"We're really pleased to have City of Casey come on board. We look forward to working collaboratively to create an environment for small business that's supportive, competitive and fair," Commissioner Judy O'Connell said.
By signing the SBFC Charter, City of Casey is pledging to support the 22,000+ businesses registered in the area, around 25 per cent of which are in the construction industry.
City of Casey has committed to:
work with small businesses to manage impacts of disruptive infrastructure works
help small business networks to get started and grow
work towards faster permit approvals for people looking to start a small business
pay small businesses within 30 days
keep the lines of communication open with the VSBC
provide access to easy to read resources and information tailored for small business.
Find out more by visiting the SBFC initiative's web page.