The Victorian Small Business Commission's new role in resolving land access disputes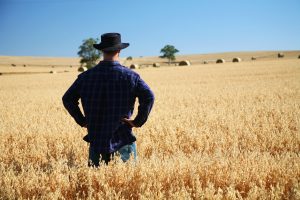 In Victoria, before an explorer can access privately owned land for minerals exploration, the landholder needs to give consent. The new Commercial Consent Agreement for Access to Private Land in Victoria is a new model agreement that can help with this process. Landholders can use this agreement, tailoring it to their circumstances, to provide consent to explorers to start exploring their land. This agreement comes at a time when new minerals exploration licences are being awarded in areas of Victoria that have potential for gold, copper and other base metals.
The agreement helps both parties determine whether the explorer will pay any compensation to the landholder. It includes the conditions the explorer needs to abide by when exploring the property – conditions that align with the Mineral Resources (Sustainable Development) Act 1990, Code of Practice for Mineral Exploration and industry best practice. It's important to be mindful that a landholder can't withdraw consent, so the agreement needs to meet the needs of both parties for the term of the exploration licence (usually five years).
The agreement also includes pathways for small business landholders and explorers to resolve land access disputes. Under the agreement, the landholder or explorer can refer the dispute to the Victorian Small Business Commission for mediation. Our new role extends our dispute resolution function under the Small Business Commission Act 2017, which enables us to resolve commercial disputes involving small businesses. For more information about the agreement or to access the small business dispute form, visit New land access agreement for miners and landholders.