R U OK? Day: Are they really OK? Ask them today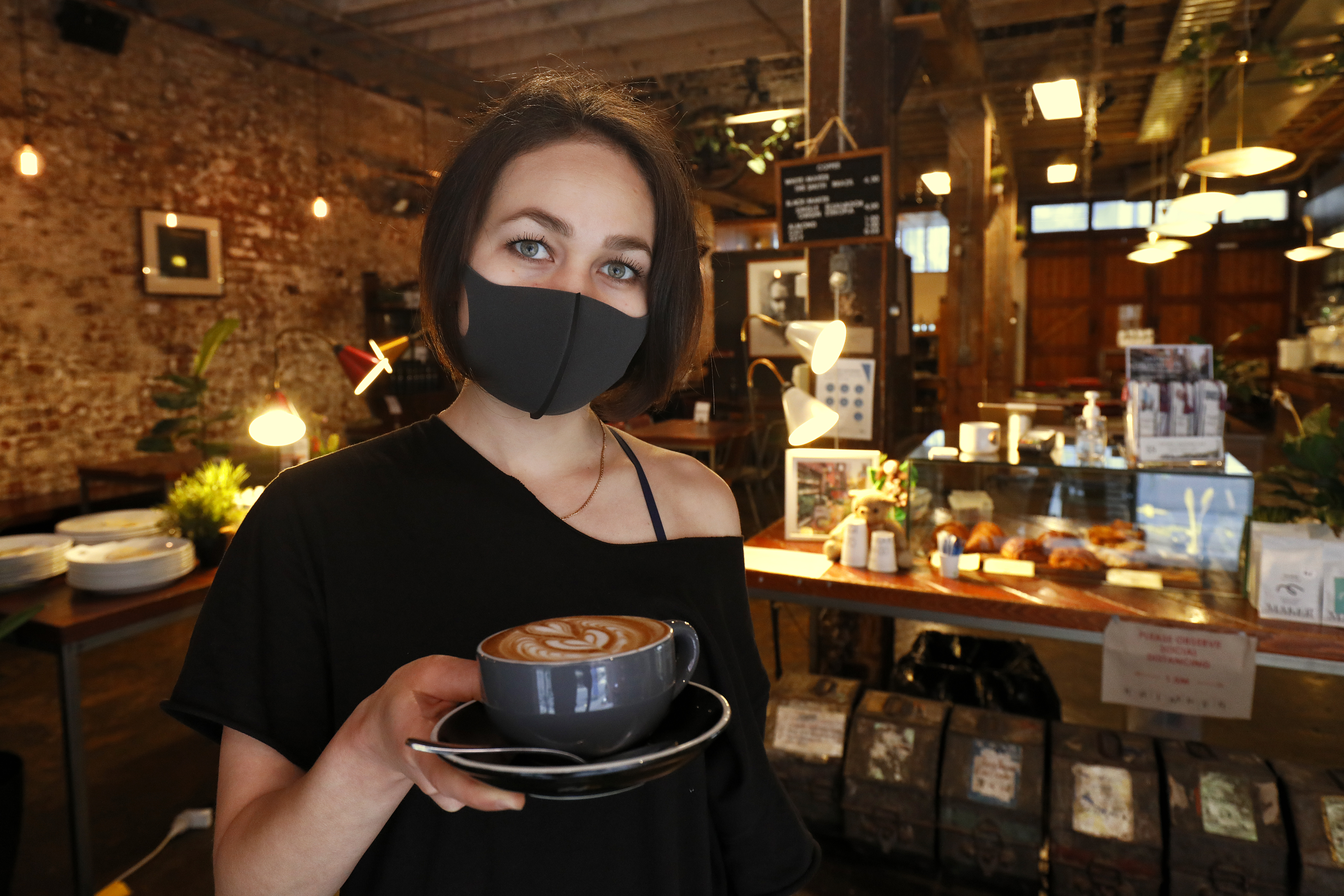 Do you know how the small business owners in your life are really going?
Life's ups and downs happen to us all, but right now, the effects of the pandemic mean there's never been a greater need to support Victorians in small business. So odds are, a business owner you know – your next door neighbour, your cousin or your local café owner – might be struggling. Your genuine support can make a huge difference, no matter what type of challenge they're up against.
R U OK? Day is Thursday, 9 September, with this year's message being 'Are they really OK? Ask them today'. I'm encouraging all Victorians to get behind this vital initiative, which works to prevent suicide and encourage people to keep connected and have conversations that can help others through difficult times in their lives.
There are so many ways that you can help encourage more impactful, life-changing conversations with the people around you – including the small business people in your life.
Trusting your gut
Do you have that gut feeling that someone you know or care about isn't behaving in the way they'd normally behave? Are they more agitated, down, distant or withdrawn? Are they simply not 'themselves'. It's really important to trust that gut instinct and act on it.
Learn more from the R U OK? team about the signs to keep a watch for.
Getting ready
Before you can help someone else, you need to look after yourself. If you don't feel that you're the right person to have the conversation, that's okay. Try to think of someone else in their support network who could talk to them – be it a trusted friend, family member or colleague.
Access the R U OK? team's guidance on asking yourself if you're ready and prepared and picking your moment.
Asking if they're okay and knowing what to do next
The R U OK? team's four step to asking are to 1. ask 'R U OK?' 2. listen with an open mind 3. encourage action and 4. check in…
Ask R U OK? – Try mentioning specific things that have led you to be worried about them, like "You seem more quiet than usual at our network catch ups – how are you going?"
Listen with an open mind – This is a great opportunity to encourage them to open up by asking "How are you feeling about that?" or "How long have you been feeling that way?"
Encourage action – If they are feeling stressed or overwhelmed, encourage them to call a service that can help, for example, "There's a support line just for people in small business that I think you might find helpful – it's called Partners in Wellbeing. They offer free, one-on-one mental wellbeing and financial counselling. I'm happy text you the details." (T/ 1300 375 330, seven days a week, 9am – 10pm weekdays, 9am – 5pm weekends). If they've been feeling really down for more than two weeks, encourage them to see a health professional by saying, for example, "It might help to link in with someone who can support you. I'm happy to help you to find the right person.".
If you are worried the person might be suicidal, contact Lifeline for crisis support. If life is in danger, call 000.
Check in – Pop a reminder in your mobile to call them in a couple of weeks or if they're really struggling, sooner. You could say, "I've been thinking about you and wanted to know how you've been going since we last spoke."
For more guidance in working through the four steps, including additional conversation examples, things to try and avoid and the chance to roleplay scenarios, visit the R U OK? website.
More support
Access information on how the Victorian Small Business Commission can help you to proactively look after your mental health.
For information on the range of Victorian Government programs and resources designed to help people in small business, visit the Business Victoria website.