Nillumbik Shire Council signs up to become small business friendly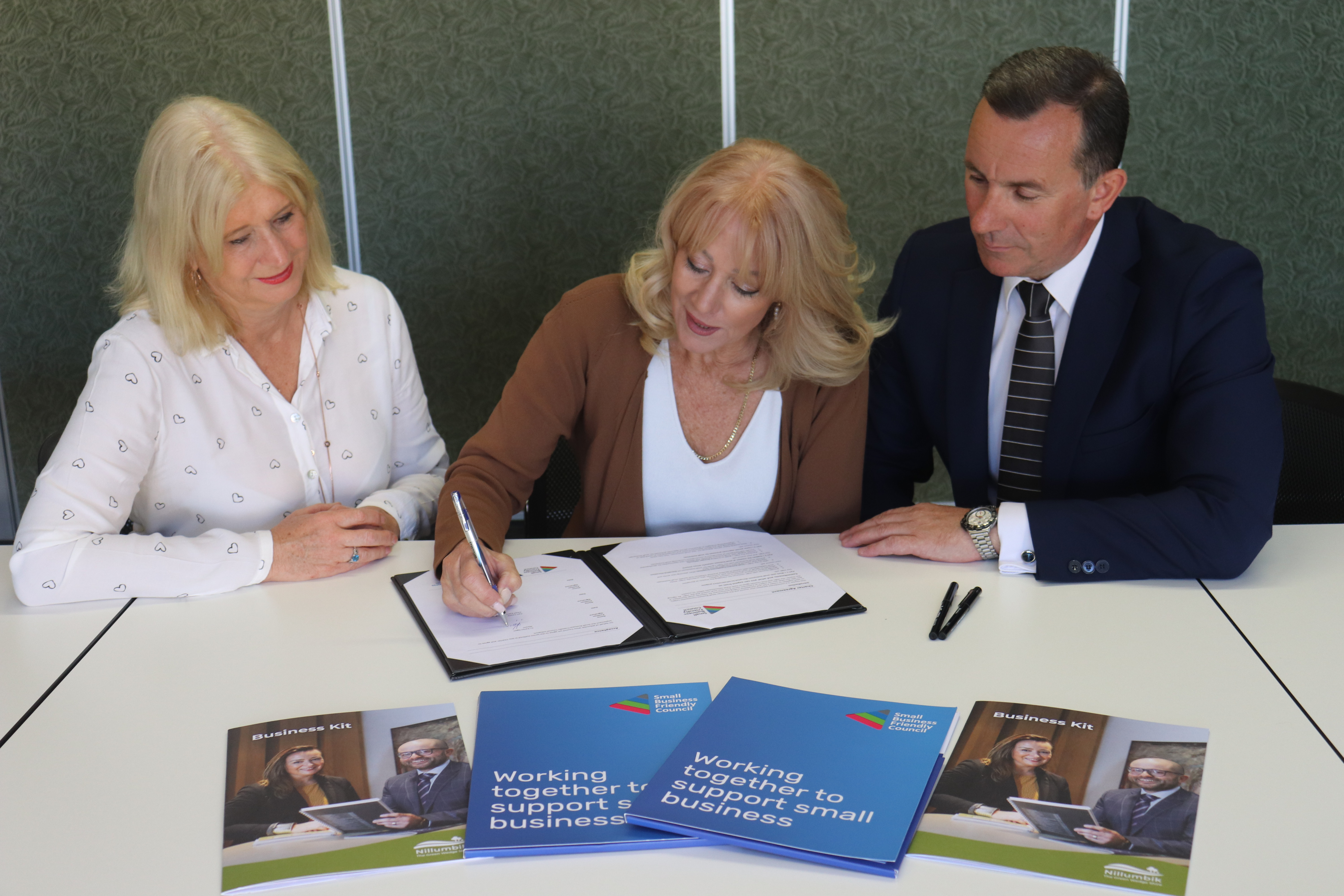 Above: Commissioner Judy O'Connell, Nillumbik Shire Council Mayor Cr Karen Egan and CEO Carl Cowie
Small businesses in the Nillumbik Shire community are on track to gain more supports, with the local council signing up to the Small Business Friendly Council initiative.
Developed by the Victorian Small Business Commission (VSBC), the initiative aims to address issues experienced by small business owners by making it a lot easier for them to start and grow their businesses.
Today, Commissioner Judy O'Connell and Nillumbik Shire Council's Mayor Cr Karen Egan and CEO Carl Cowie met for the signing of the initiative's Charter in Greensborough.
By signing, the council is committing to a range of measures including helping to manage impacts to trade caused by disruptive infrastructure works, working towards faster permit approvals and helping to set up and support local business networks.
This builds on the support Nillumbik Shire Council currently provides including committing to pay small businesses within 30 days.
Minister for Small Business the Hon Adem Somyurek MP said the Victorian Government is committed to creating a fairer business environment.
"Our Small Business Friendly Charter helps councils support local small businesses and boost economic growth," Minister Somyurek said.
With more than 6,400 registered businesses in the area that could benefit from the council's commitment, Cr Egan is pleased to be signing up.
"Becoming a part of this initiative is a way for us to make it easier for new businesses to start in the shire in relation to planning, greatly benefitting the broader Nillumbik Shire community," Cr Egan said.
Commissioner Judy O'Connell said councils are an important support to local businesses and that a collaborative approach is the key.
"I congratulate Nillumbik Shire Council for their commitment to work together to create an inclusive and competitive environment for their local small businesses," Commissioner O'Connell said.
In the VSBC's work with local councils, they are also raising awareness of other services they provide, including their quick, effective and low cost service for resolving disputes that saves small business owners time and money.
For media enquiries, contact Christine Harris on 0436 698 132 or at christine.harris@vsbc.vic.gov.au.