MEDIA ALERT: Commissioner to headline small business breakfast event in Stawell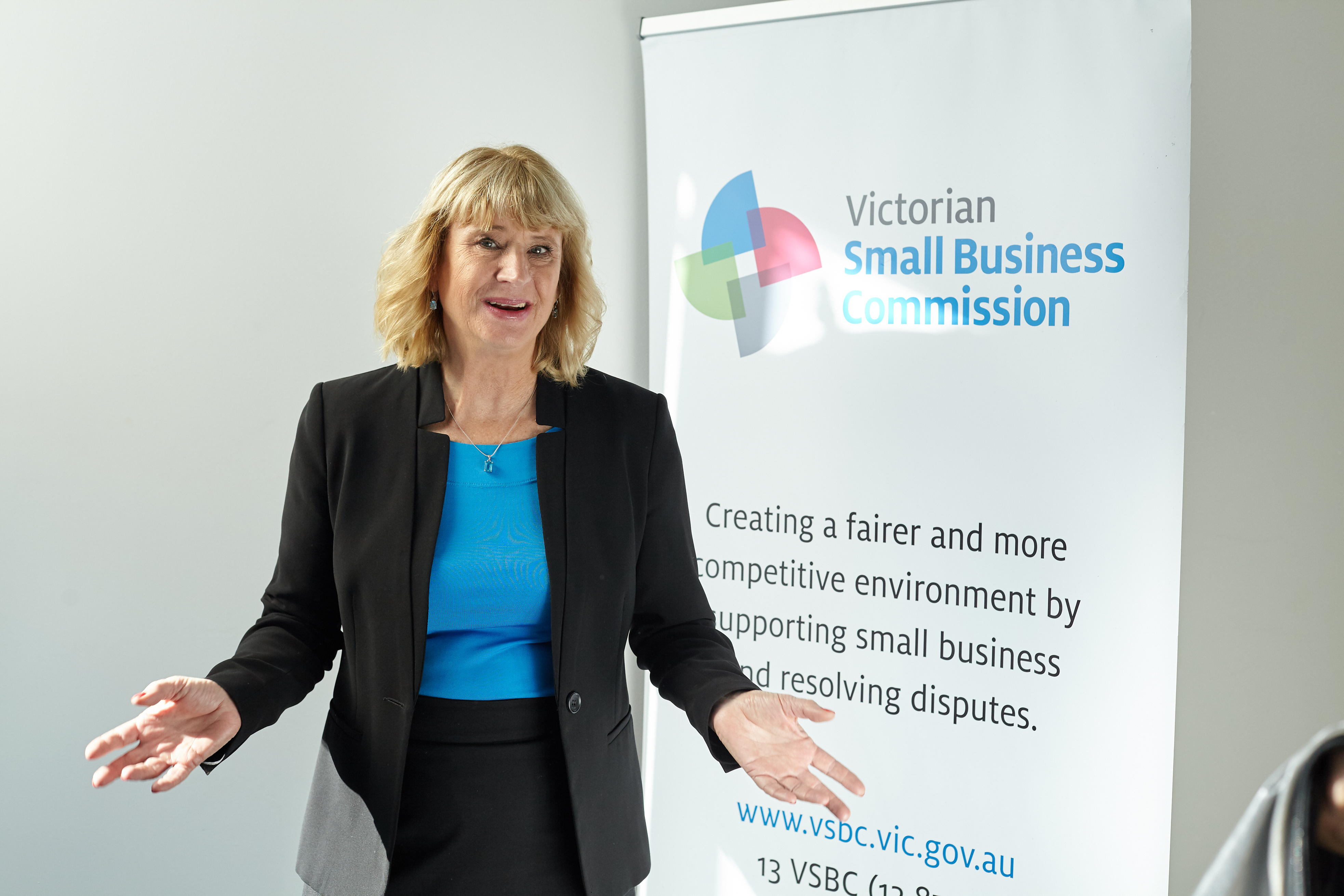 Victorian Small Business Commissioner Judy O'Connell will be in Stawell on 10 September to hear about the types of issues confronting local businesses and to provide tips for staying ahead.
Commissioner O'Connell will deliver a presentation as part of an event held by Northern Grampians Shire Council and Stawellbiz, which promotes business growth and collaborative leadership to strengthen the local economy.
"I want to talk with local businesses about how the Victorian Small Business Commission (VSBC) can help them to resolve their disputes quickly, efficiently and at a low cost without having to go to court," Commissioner O'Connell said.
Commissioner O'Connell's presentation will look at how the VSBC advocates on behalf of small business and the tools they offer to support small businesses to thrive.
Her presentation will also explore:
how to build small business relationships
cash flow and being paid on time
making the move to digital
how local small businesses can make the most of their nbn plan
ways to avoid small business disputes.
The issues affecting small businesses in regional areas are often very different to those confronting businesses in Melbourne.
"I want to hear about the issues affecting small business owners and operators in the Northern Grampians Shire and talk about ways we can help," Commissioner O'Connell said.
"It's great to be visiting the region, which was one of the first in Victoria to have their local council sign up to our Small Business Friendly Council (SBFC) initiative."
For more information about the initiative and which councils have signed up, vist the SBFC web page.
For media enquiries, contact Christine Harris on 0436 698 132 or at christine.harris@vsbc.vic.gov.au.