Our new role in helping UberEats drivers and other gig economy small business couriers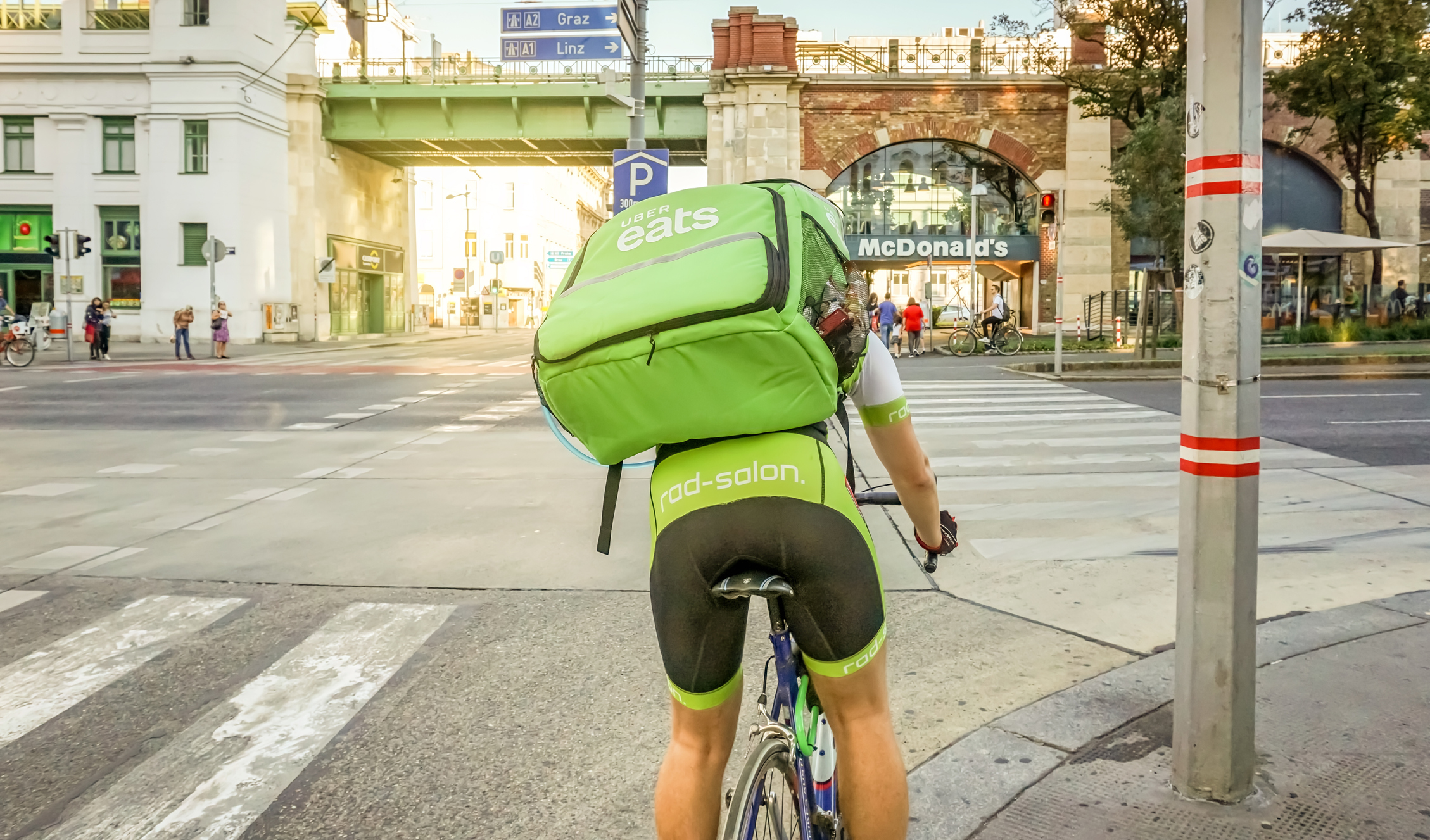 Small business owners who are couriers in the gig economy will be able to access our help in resolving disputes.
As a result of changes to the Owner Drivers and Forestry Contractors Act 2005 passed in Parliament in September, the definition of 'freight broker' has been changed to make sure contractors employed through third party platforms like UberEats and Deliveroo are covered. The changes provide these contractors with the same protections as traditional owner drivers, including goods and freight drivers, forestry contractors and haulage contractors.
The change comes after a government review found many hirers and brokers to be in breach of the Act. Many weren't providing cost schedules and contracts, leaving owner drivers exposed to safety, income and business risks.
What this new legislation means is that gig economy small business couriers will get paid within 30 days and when it comes to resolving their disputes, they'll have somewhere to turn. Having a dispute resolved through the Victorian Small Business Commission's mediation service would cost them as little as $95, saving them a lot of time and money. If a dispute can't be resolved through mediation, we can arbitrate and make a binding decision, keeping their disputes out of the court system.
Since 2011 small business owner drivers have been able to come to us to resolve disputes they have with their hirers. In 2018–19 we received 23 applications for driver disputes, about 85 per cent of which were successfully resolved. Where disputes couldn't be resolved, this was because the parties couldn't reach an agreement or the hirer refused to take part in mediation.
Most of the disputes we've helped with relate to the driver simply not getting paid or being terminated. We've had gig economy small business couriers who have come to us after having their contract automatically terminated with no right of response. Why? Because they got a customer satisfaction rating below a certain level. This means decisions hirers make to terminate can, in some instances, be arbitrary. In any business that provides a service, customers can have a bad day. This can be due to a multitude of reasons, some of which are not directly related to the service they received.
When disputes like this arise it's often for small amounts of money. In these instances it's not worth going to court because of the high costs involved – costs that are prohibitive for many small businesses. This new legislation is significant, as gig economy small business couriers will have access to a low cost, confidential and binding dispute resolution process that will let them resolve their disputes quickly so they can get back to business.
We will start providing these new supports in May 2020. For more information, see our Goods and freight owner drivers page.