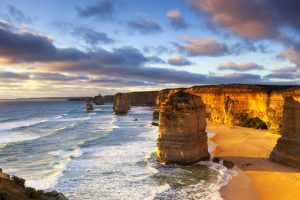 Victorian Small Business Commissioner Judy O'Connell will visit Warrnambool on 30-31 January to learn about issues facing small business in the region.
The Commissioner will meet with local councils, tourism and business associations and will attend the Champions of the Bush and the Western District Law Association luncheons.
Ms O'Connell's visit will be significant in creating awareness of how the Victorian Small Business Commission can assist and service businesses in regional Victoria. The recent launch of the VSBC video conferencing platform will connect the region more immediately to the VSBC's dispute resolution service.
A recent survey found 22% of small businesses have had a dispute in the last five years, which for Victoria extrapolates to 132,000 small businesses.
In the last financial year, the VSBC received 1,700 dispute applications; 520 of which went to mediation, with a success rate of 80%.  The VSBC dispute resolution service is available for any small business that has a commercial dispute with another business or government agency, and have it mediated for $195 per party.
"I'm really looking forward to hearing more about the issues that impact on small businesses in the region. It's really important to me to meet with small business people in regional areas as the issues they face are often very different to a city-based business."
The VSBC is an independent government agency advocating on issues affecting small business, helping small business learn about their rights and responsibilities and avoid or resolve any disputes.
The VSBC can be contacted by calling 13 VSBC (13 8722) or by visiting www.vsbc.vic.gov.au
To arrange an interview with the Victorian Small Business Commissioner, contact: 
Jomana Najem, Victorian Small Business Commission jomana.najem@vsbc.vic.gov.au or 03 9651 7619