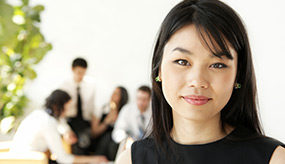 Read how a tenant running an accounting firm and her landlord avoided a stalemate and agreed on a new rent.
A tenant has an initial three-year lease with options for two further terms for her small accounting practice in a regional town. At the end of the first three-year term, the tenant exercises her option for the second term.
Under the terms of the lease, the rent for the new term is to be determined by a market rent review.
The landlord wants to increase the rent, while the tenant believes it should remain the same. Neither party can agree, nor can they agree on a valuer to independently determine what the rent should be. The parties are at a stalemate. Eventually, the landlord makes an application to the VSBC to appoint a Specialist Retail Valuer (SRV).
The process:
When the VSBC receives an application to appoint an SRV, the standard process is to approach either the Australian Property Institute (API) or the Real Estate Institute of Victoria (REIV) to nominate an independent SRV. Once both parties sign the valuer's terms, the VSBC then formally appoints the SRV to determine the rent.
At this point, rather than approach the API or REIV for a nomination, a VSBC Dispute Resolution Officer facilitates discussion and negotiation between the parties to try to reach agreement on a new rent.
The resolution:
The relationship has broken down considerably by this stage and the parties are no longer on speaking terms. Instead, the Dispute Resolution Officer works with the parties separately via email and telephone to negotiate a rent that they are both willing to accept. It saves them both the cost of an SRV and allows them to move forward.
For more information refer to the VSBC Information Sheet – Rent Reviews