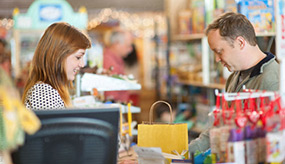 The situation: The applicant bought an importing business from the respondent's company. The contract of sale provided that the respondent was not allowed to trade in a similar business in Australia for a period of four years.
The respondent continued to work in the import business as a contractor for three-and-a-half years, initially in a full time capacity and then part time.
The applicant became aware that the respondent, while contracting part time, had travelled overseas to promote the applicant's products to prospective customers, but that he was also discussing the production of similar products with prospective suppliers.
Furthermore, a current supplier advised the applicant that the respondent had ordered three 40-foot containers of products from that supplier for the respondent's own business.
The VSBC: The applicant sought compensation of $60,000 in loss of sales and breach of contract. The matter is referred to the VSBC for dispute resolution. The respondent agrees to mediation
The resolution: With the mediator's help, the parties reach a settlement whereby the respondent agrees to pay the applicant $25,000 to put an end to the dispute.