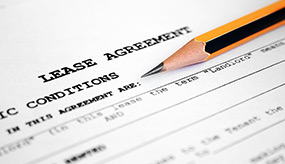 The situation: The current tenant, a private company, sells its business on the condition that the lease is transferred to the purchaser upon settlement. The tenant company's directors had personally guaranteed the tenant's obligations under the existing lease.
As required under section 61 of the Retail Leases Act 2003 (which provides that the assignment was related to the carrying on of an ongoing business), the current tenant (assignor) provided a copy of the Disclosure Statement to the proposed tenant (assignee) and to the landlord prior to seeking the landlord's consent to the assignment.
In doing so, the tenant and its guarantors were released from any of the proposed tenant's obligations under the lease.
The proposed tenant is also a private company, but its directors do not have the same assets behind them as the current tenant. As such, the landlord refuses to consent to the assignment on the basis that the proposed tenant does not have sufficient financial resources to meet the obligations of the lease (section 60 of the Act).
The VSBC: The dispute is referred to the VSBC for mediation involving the three parties – the landlord, the current and the proposed tenant.
The resolution: Settlement is reached, with the landlord consenting to the assignment on the basis that the:
security deposit be increased from 1 month's rent to 6 months' rent, via a bank guarantee;
current tenant agrees to pay the cost of preparing the bank guarantee, as the sale of business was based on an unchanged lease.