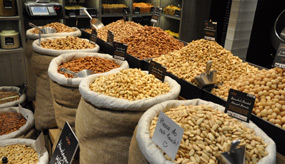 The situation: The tenant claims that his lease allows for the sale of nuts in his retail food business, based on assurances made by the leasing agent.
After the tenant has fitted out the premises at significant expense, including a special nut stand, the leasing agent informs the tenant that the landlord has advised that nuts should not be sold at the premises, based on the permitted use of the premises in the lease.
The VSBC: The tenant refers the matter to the VSBC and mediation is held.
Discussion at mediation revolves around the question of whether the permitted use of the premises in the lease adequately covers the intended purposes of the business. It also covers what oral assurances have been made by the leasing agent or the landlord to the tenant.
The resolution: After much discussion, the matter is settled, with the landlord agreeing that nuts can be sold, provided an agreed percentage of the floor space display is not exceeded, and that local health regulations are observed.