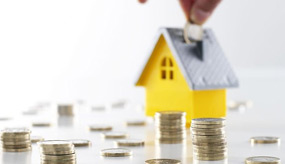 The situation: A tenant runs a business with a substantial turnover on a very large land area. There has been no lease renewal since the original lease expired in the early 2000s.
The landlord has approached the tenant to negotiate a new lease at double the rent being paid – which had not changed for many years.
The process: The tenant refuses to pay the increased rent, and lodges a dispute application with the VSBC.
At mediation, during private session, it becomes clear that it would cost the tenant more than $2 million to relocate the business, assuming an alternative site could be found, and at an unknown rent. A long term lease on reasonable terms is in the tenant's best interests.
The landlord is aggrieved that the rent has not increased in many years, but may experience difficulties finding an alternative tenant for the land and premises.
The resolution: The parties eventually reach a settlement whereby the terms of a new lease provide for four three-year terms, a starting rent of between the current and the asking rent, a specified percentage increase each year, and a market rent review at each option.
The tenant gains a lengthy security of tenure – albeit paying a more market-based rent – while the landlord secures an ongoing tenant with a lower-than-requested starting rent, but with reasonable rent increases and regular rent reviews.