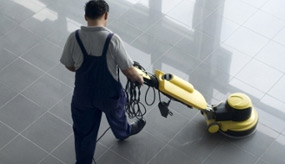 The situation: The applicant had a cleaning contract with the respondent to clean a number of suburban buildings. After a number of years, the arrangement is terminated in accordance with the contract.
The respondent puts the cleaning job out for tender, which results in the appointment of a new cleaning firm.
The applicant had not been approached to re-tender for the contract and is upset about this. The respondent acknowledges that the applicant has been inadvertently left out of the list of businesses it approached to tender.
However, it is too late to do anything about it as a new contract has been signed with another firm.
The VSBC: The applicant contacts the VSBC to understand their rights and obligations in regards to the dispute.
The resolution: The VSBC negotiates with all parties to arrive at a satisfactory resolution. In this case, the applicant is engaged by the new contractor as an employee, with the agreement of all parties.