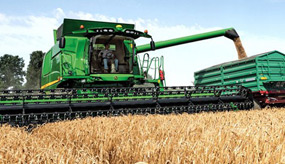 The situation: A farmer had purchased a new tractor, but discovered after delivery that poor assembly had led to a number of apparent defects, including nuts and bolts being lost, hydraulic oil leaking, the keys not fitting the doors (preventing the tractor from being locked) and cracked mirrors.
The farmer contacted the supplier about the issues, and was assured that these matters would be addressed, but nothing happened for two months.
When the farmer engaged the tractor in 4WD for the first time and after only 19 hours' use, oil leaked from a broken transfer box. He ordered a replacement transfer box, which took two months to be delivered.
Following receipt and installation, the same problem occurred when the tractor was put into 4WD, suggesting a fault elsewhere in the tractor. The supplier subsequently refused to discuss the matter with the farmer.
The VSBC: The farmer lodged an application with the VSBC, seeking a $30,000 refund or a replacement tractor. When contacted by the VSBC, the supplier agrees to attend mediation.
The resolution: Mediation is successful and the supplier agrees to take back the tractor at its expense. It also agrees to supply a new tractor with warranties, paper work and assurances of follow-up service if necessary.