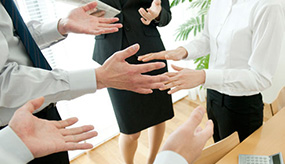 The situation: A franchisee entered into a contract with a franchisor for a business. The franchisee alleges that she has relied on representations made by the franchisor about the earning capacity of a franchise store, the cost of goods sold and fit-out commitments.
Those expectations have not been realised, and the franchisee is seeking substantial damages, including a return of the franchise purchase price and trading losses.
The process: The franchisee lodges a dispute application against the franchisor with the VSBC under the Small Business Commissioner Act 2003. Both parties agree to attend mediation, and both bring legal representation on the day.
The resolution:
The mediation is successful. Key terms of settlement include:
waiving the monthly franchise fee and monthly marketing fee for specified periods;
progressive repayment of outstanding rent by the franchisee to the franchisor until arrears are cleared;
the franchisor (as head tenant) agreeing to endeavour to negotiate further rent relief from the head lessor;
the franchisor, at its cost, undertaking or completing designated fit-out works;
the franchisor assisting the franchisee to sell the franchised business at fair market value for a specified period of time in a number of specific ways.