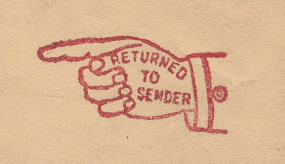 The situation: The applicant, a major facilities management company, was supplied with two fans for its large premises as per a quote detailing the cost and capacity of the fans.
The fans were custom-built by a manufacturer, and distributed by a supplier. Upon delivery it was discovered the wrong fans had been provided, but the supplier, a small to medium-sized Victorian business, refused to accept the return of the fans.
It was later discovered that the quoted technical specification for the fans was incorrect and the fans were too heavy for the roof of the premises to withstand. The supplier nonetheless is seeking payment of an invoice of $14,000.
The VSBC: Usually, the VSBC receives commercial complaints from smaller businesses. However, in this case, the applicant was a much larger business than the supplier. There is no legislative constraint on the VSBC to accept complaints by the size of a company — instead the prospect of a mediated outcome that avoids litigation for both companies is consistent with the objectives of the VSBC.
In this case the applicant and the supplier (the respondent) both agree to mediation.
The resolution: The customised nature of the fans means that the supplier cannot accept their return. The mediator proposes contacting the manufacturer of the fans. Although the manufacturer is not a party to the mediation, the parties agree to this proposal. The mediator speaks with the manufacturer by telephone, explains the situation and seeks assistance (without any suggestion of liability) from the manufacturer in helping to resolve the dispute.
The manufacturer is unwilling to provide a full refund for the fans as they have been custom-built, but is willing to take the fans back to extract parts that could be re-used (the fans are still in their original packaging). The manufacturer offers to provide a credit note to the supplier of $4000, and this is confirmed by email.
With the outstanding matter in dispute now $10,000, the mediator notes that both the applicant and the supplier had contributed in some way to the dispute arising, and the parties agree to split the difference. The applicant agrees to pay $5000 to the supplier, and transport the fans at its own cost to the supplier's premises.