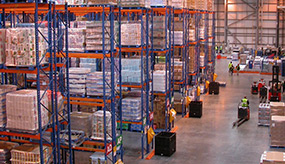 The situation: The applicant is a business that provides a range of complete products to the building and home renovation sector. These products utilise components from another business.
The applicant claims that the supplier has over-charged and double-charged for orders, has not met size specifications, and has then charged again when the supply of the components has been corrected .
Despite assurances that these matters would be addressed, the latest invoice from the supplier makes no adjustments to the outstanding amount.
The supplier addresses some issues by credit note, but rejects other claims of over-charging, double-charging and incorrect provision of components. The supplier maintains that the current outstanding amount is around $15,000 and is threatening legal action if the account isn't paid.
The VSBC: The parties agree to mediate, and both provide large amounts of documents to the VSBC to justify their positions. A succinct summary by the applicant of its claim and the supplier's responses both assist in the mediation process.
The resolution: The parties settle their dispute at mediation with the applicant paying the supplier $10,000 in full and final settlement of all matters in dispute.