Tools to grow your business
Event details
Date: 13 August, 2019
Time: 7.30 - 8.30am
Location: Oscar's Hotel and Cafe Bar, 18 Doveton Street South, Ballarat
Register here
Victorian Small Business Commissioner Judy O'Connell will present 'Tools to grow your business' as part of the B31 Ballarat Business Festival on Tuesday 13 August.
This informative and entertaining presentation will explore:
cash flow and being paid on time
making the move to digital
how to make the most of the latest data analytical tools
the impact of online scams, cybersecurity and how to stay safe
what the nbn rollout means for small businesses in Ballarat
how the Victorian Small Business Commission can help in resolving disputes.
Come and join the Commissioner for breakfast as part of the Festival.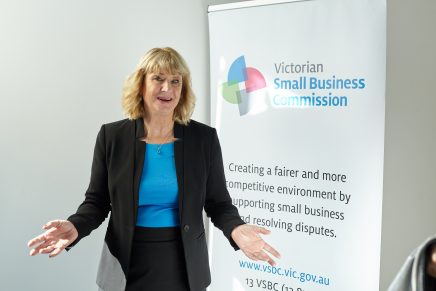 Latest events