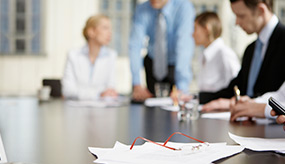 The situation: There was a major falling out between one of the shareholders of a private company (the shareholder) and the other shareholders (the remainder).
To complicate matters, the shareholders were made up of companies, as well as individuals, and shareholdings were not uniform. After the company was established, a shareholders' agreement was prepared, but it was never executed.
The shareholder had worked at the company as an employee after it began trading, but the company had terminated his employment due to alleged breaches of a number of the company's policies.
The shareholder, who was one of the initial directors of the company but had since resigned this position, was the sole guarantor in the retail lease entered into by the company.
The VSBC: The shareholder and the remainder were in dispute around a number of issues including: shareholdings and share entitlements; employee entitlements and conduct; valuation of the business; the sole guarantor role of the shareholder; alleged loans; and allegations of defamatory comments and threatening behaviour.
Solicitors for both the shareholder and the remainder requested mediation through the VSBC to resolve these issues without litigation. The mediation is attended by all shareholders or their authorised nominees, and both sides have solicitors present.
The resolution: The mediator assists the parties to reach a settlement, which results in the shareholder agreeing to sell his shares to the remainder in equal amounts, for a specified sum, within 30 days.
The company agrees to approach the landlord of the retail premises to remove the shareholder as guarantor, replacing him with either: a substantial additional security deposit provided by the remainder; joint and several guarantees by the remainder; or indemnities by the remainder to the shareholder if the landlord will not amend the lease guarantee.
All employment and loan related matters are agreed to be settled with no further action by any party.
Finally, each party withdraws allegations of impropriety, and all parties agree not to make disparaging comments in any form about the other party or the business. The shareholder agrees he would not make any representations that he was associated with the company.