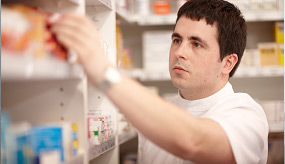 The situation: A tenant (who runs a pharmacy) has been leasing a building for many years and wants to continue. However, there is a clause in her lease that provides her with two further options to renew the lease, but only if she sells the business or assigns (transfers) the lease. The landlord is thinking about adding a second storey to the premises and doesn't want to extend the lease.
Prior to the current lease coming to an end, the tenant had sought to transfer the lease to a related company, maintaining that, in doing so, she had activated the relevant lease clause that gave her the two extra options.
The landlord disputes this because the tenant hasn't sold her business and there is no reason or basis for transferring the lease. The landlord thinks the tenant is taking advantage of the clause simply so she can stay in the premises.
The landlord is also concerned that, if the options to renew the lease are extended, a market rent review may result in a significant rent reduction from the current rent.
The tenant acknowledges that the only reason for transferring the lease is to get the two options to renew, but is adamant that the clause in the lease doesn't preclude her from doing this.
The VSBC: The landlord refers the matter to the VSBC and the parties agree to mediate. During mediation it becomes clear that the tenant owns both the business and the pharmacy licence, and is a director of both companies, so in fact, there would be no change in business operator. However, the parties reach agreement that the tenant could transfer the lease from one company to another.
The issue remains as to whether a transfer — which would be solely for the purpose of the tenant gaining the two options to renew the lease — activates the clause in the lease and creates an entitlement to these additional terms.
The resolution: During mediation, the landlord agrees to grant the tenant a new three-year lease with a three-year option at a particular rent.
After some negotiation, the tenant agrees to the rent requested and to provide a security deposit equivalent to two months' rent as consideration for the new lease. The parties also take the opportunity to replace the old, messy and disjointed lease, with a new standard form lease.
Both parties are happy with the outcome:
the tenant gets the lease term she wanted;
the landlord gets the rent he wanted, as well as a security deposit that the old lease hadn't provided for;
both parties get a contemporary lease document
both parties save a substantial sum of money, which they otherwise would have spent on litigation and a market rent determination.